Wedding venue in Herefordshire
I love being a Lemore Manor Wedding photographer and today I want to show you Natalie and Kenneth's gorgeous wedding at this beautiful Herefordshire wedding venue, which took place on the last day of 2018. I was only with them for a few hours so the day kicked off for me with bridesmaids applying final touches in the hen house, and the groom and his stags practicing for a sword ceremony outside the front doors of the manor. Great light, beautiful weather and a real buzz of excitement in the air promised that this was going to be an awesome day.
With makeup and hair done, Natalie headed up into the manor to put on her dress with mums help, while guests slowly started to gather for the ceremony. Soon after, Natalie was standing at the entrance of the coach house looking beautiful, ready to walk down the aisle next to her dad. The ceremony went smoothly and before they knew it the happy couple were married.
The fellas did a great job with the sword ceremony and we got some wonderful shots of the newly weds and this awesome tradition. We hung out for a while by the front doors and took some group shots while everyone just enjoyed themselves chatting, laugh and having a drink in the beautiful surroundings, before heading in for the cake cutting and speeches.
After a few dramatic light shots later in the evening, it was time for me to say goodbye to the couple. It was so amazing to be part of such and awesome and beautiful wedding and really a fantastic way to end the year. Natalie and Kenneth thank you for having me, I wish you both the best for a long and happy life together!
I hope enjoy a few highlights from the day, and if you are looking for your Lemore Manor wedding Photographer and would like to have a chat about your day, click here.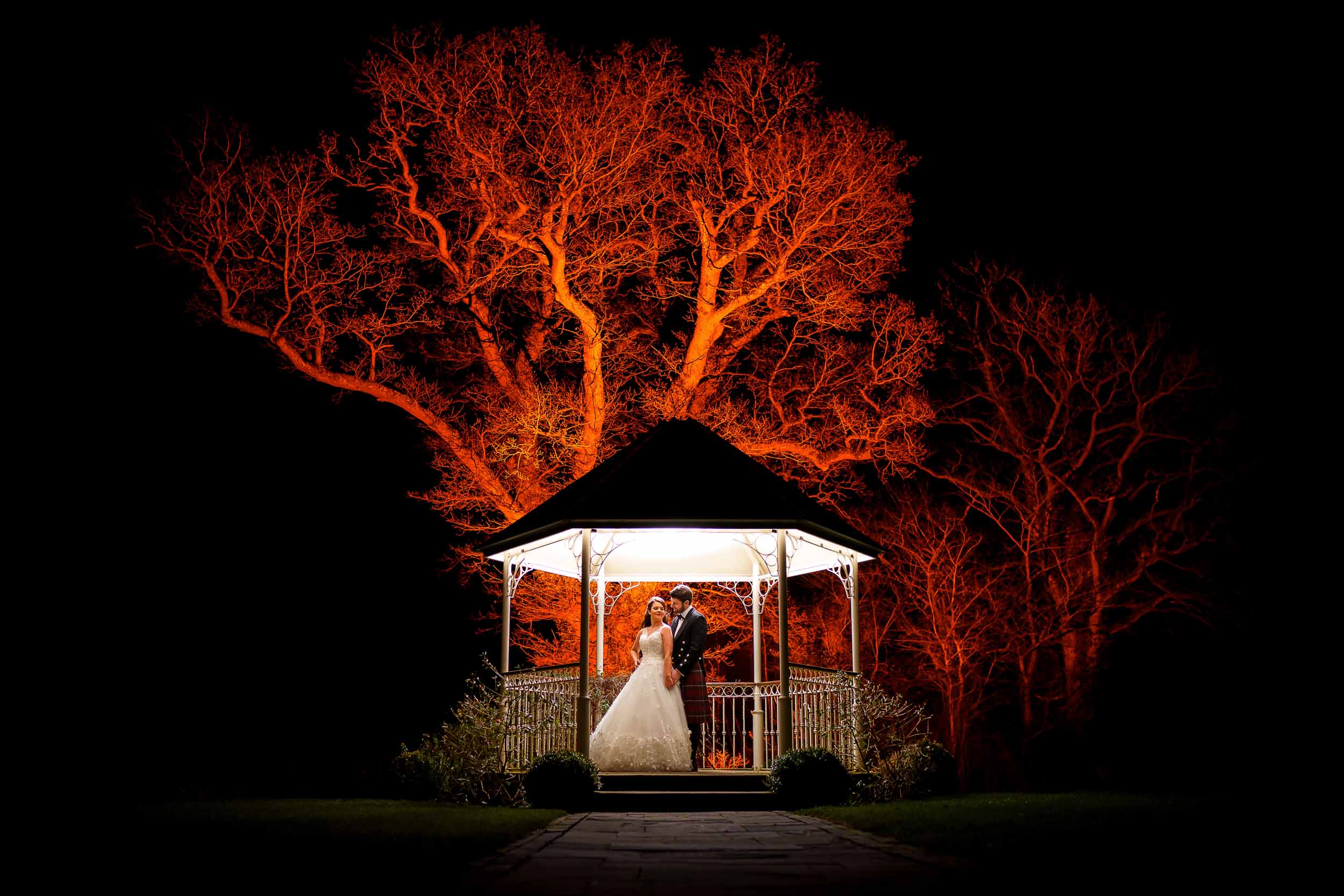 Lemore Manor Wedding Photographer David Liebst
I always love being a wedding photographer at Lemore Manor and would be thrilled to talk to you about your wedding! If you are getting married at this beautiful wedding venue in Herefordshire, or any others in the West- Midlands, please head over to my contact page and get in touch for a chat about your day!
Portfolio | About | Home | Wedding guide | Contact