Wedding Photography at Manor by The Lake in Cheltenham
Leona and Chloe got in touch with me in early 2018 to check if I was available to cover their wedding, at Manor by the Lake in Cheltneham, in mid-February the following year. Their wedding was on a Tuesday and would end up being the first of my 2019 season.
Manor by the Lake is just an awesome venue, with stunning grounds and loads of opportunities for pictures all through the property. The whole place is expertly run by the amazing team at the Manor, who were such a pleasure to work with.
The day started with the ladies having their bridal prep done in separate rooms at the manor, as they wanted to see each other for the first time while walking up the Aisle. They had one Hair stylist and one make up artist between them so the three of us began a little relay race moving between the ladies to get our jobs done!
After a relaxed morning filled with laughter and a bit of champaign, the ladies were both ready to make their walk up the aisle. The Ceremony took place in the Maximilian room which had the most beautiful light coming in through the large windows just in front of where the couple were stood. A few words and a kiss later and the ladies were married and walking through a shower of confetti outside the front entrance to the Manor by the Lake.
After the drinks reception the wedding party were called in to be seated for the wedding breakfast in the West – Wing Ballroom. The rest of the evening was spent laughing and enjoying everyone's company late into the night.
Chloe and Leona I hope you will spend the rest of your lives together in the same happiness and laughter that you shared on your wedding day. You are both such a pleasure to know and I wish you all the best!
Below are a few images from the day, I hope you enjoy them! If you are looking for your Manor by the Lake wedding photographer, please get in touch for a chat about your day.
Venue: Manor by the Lake in Cheltenham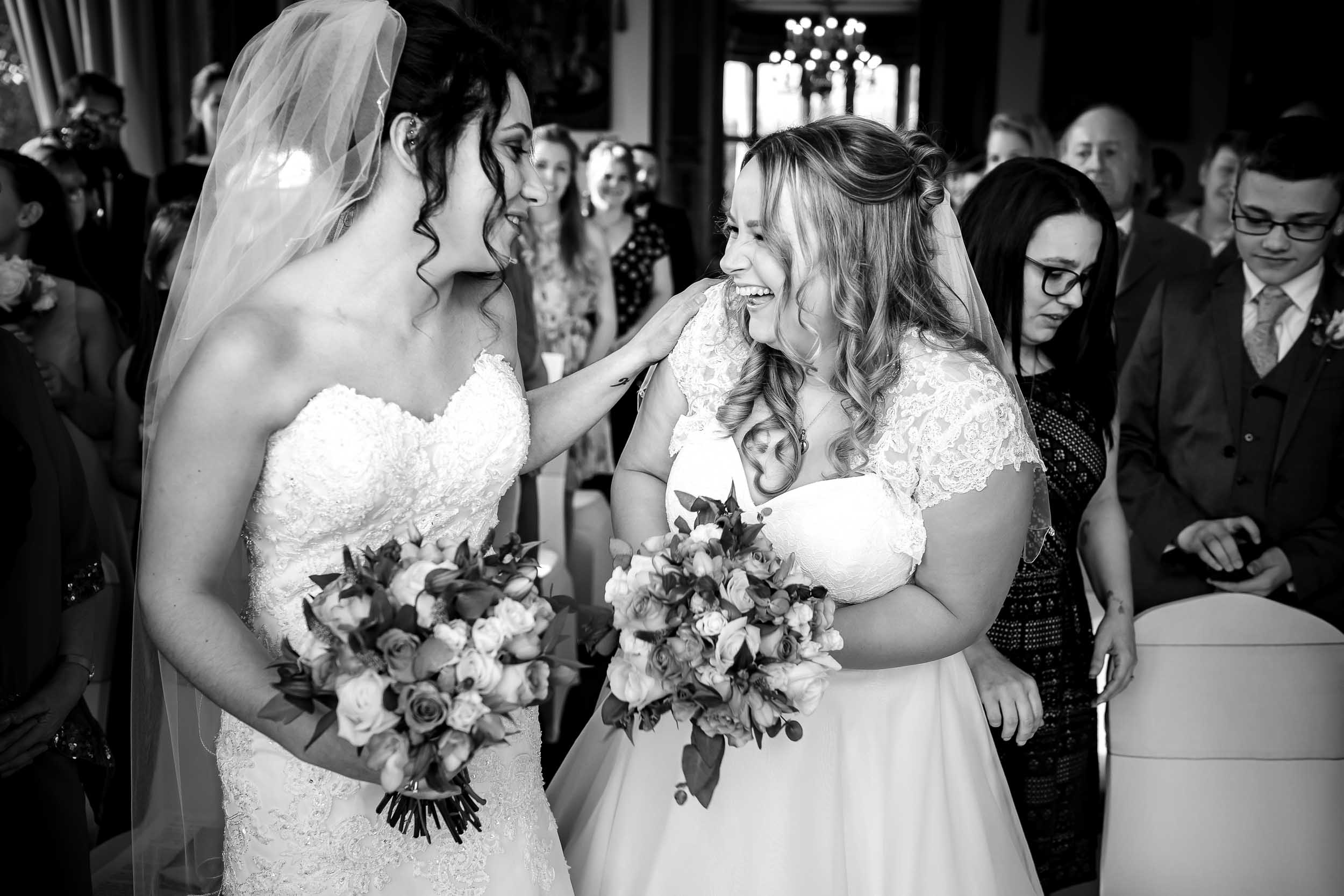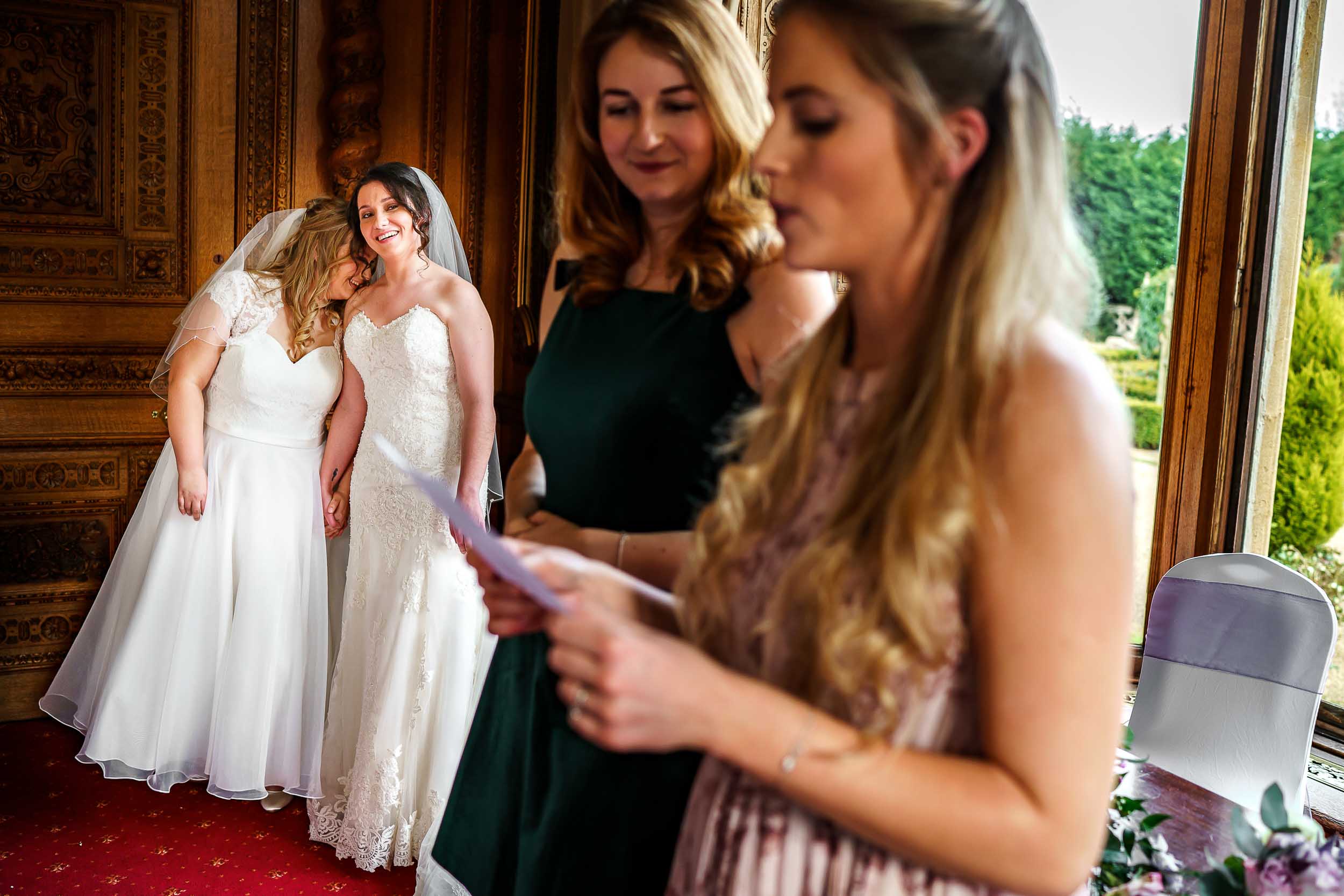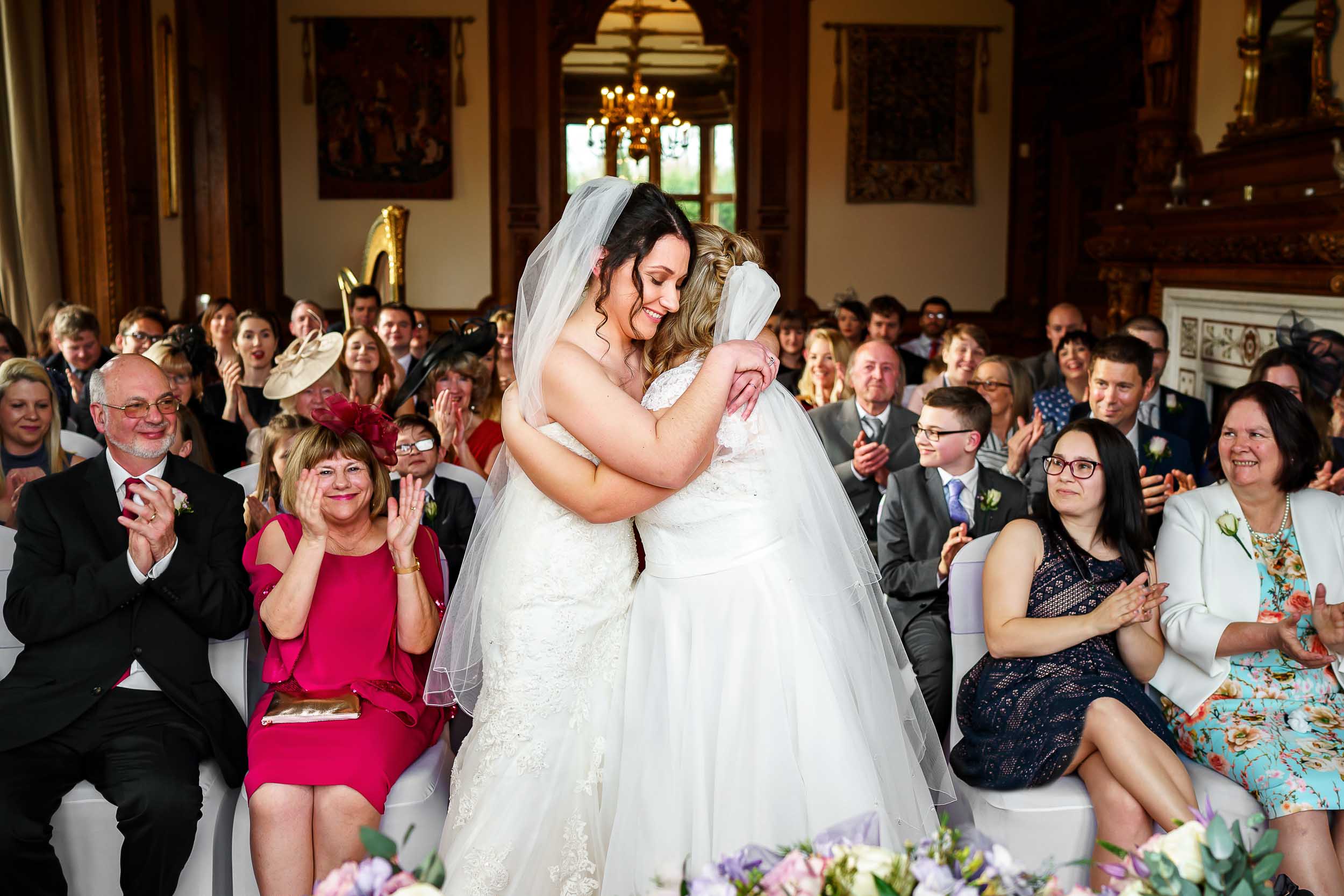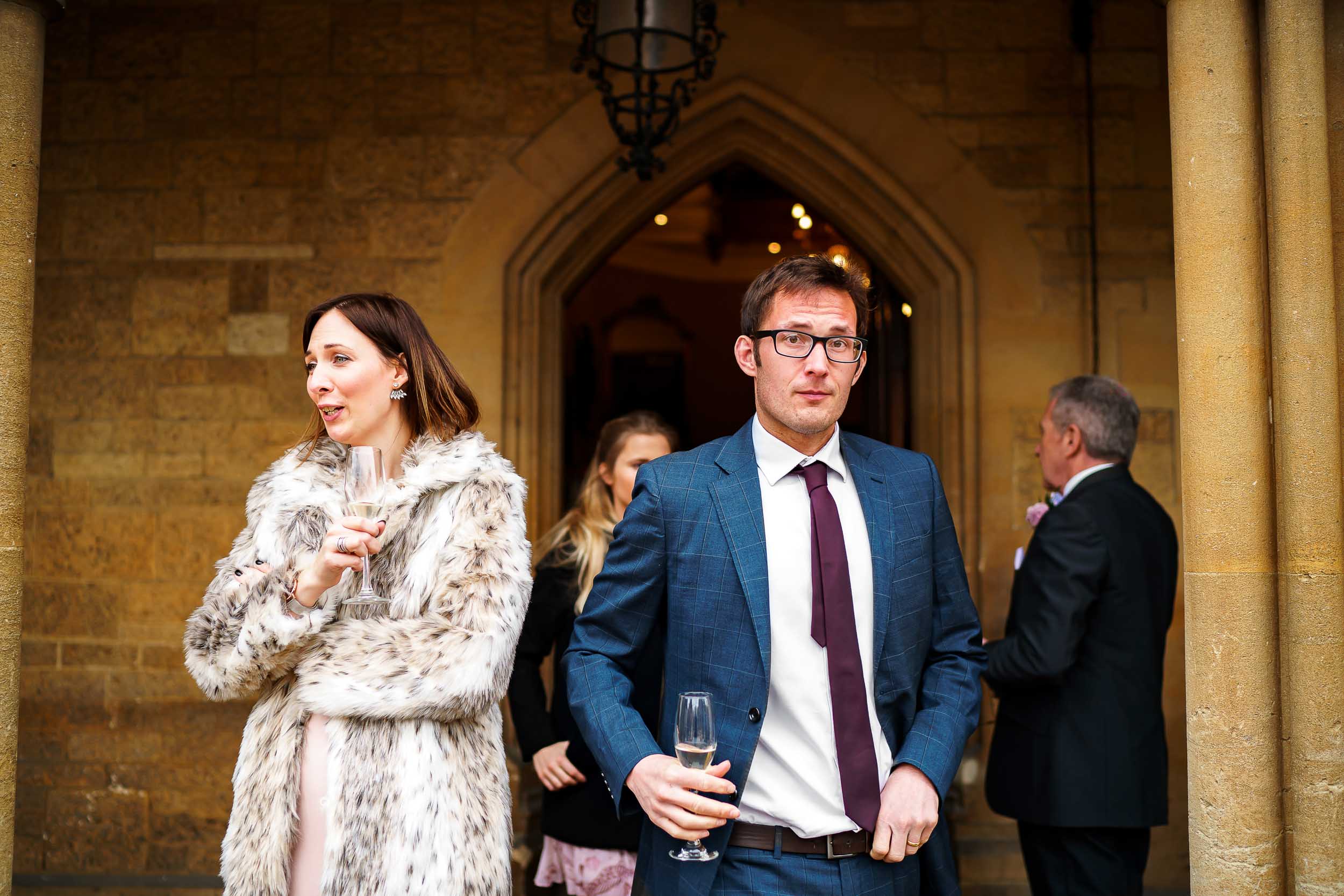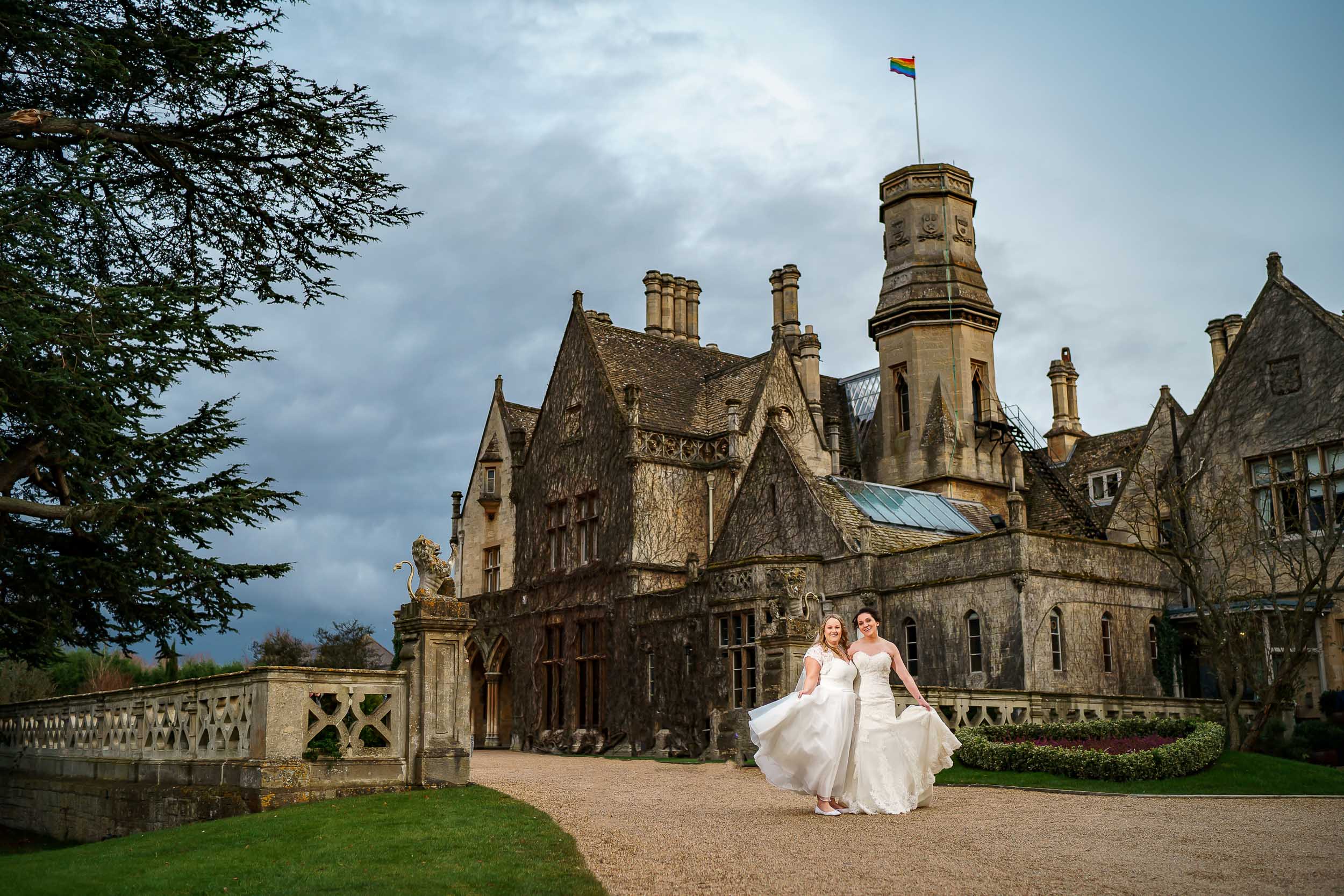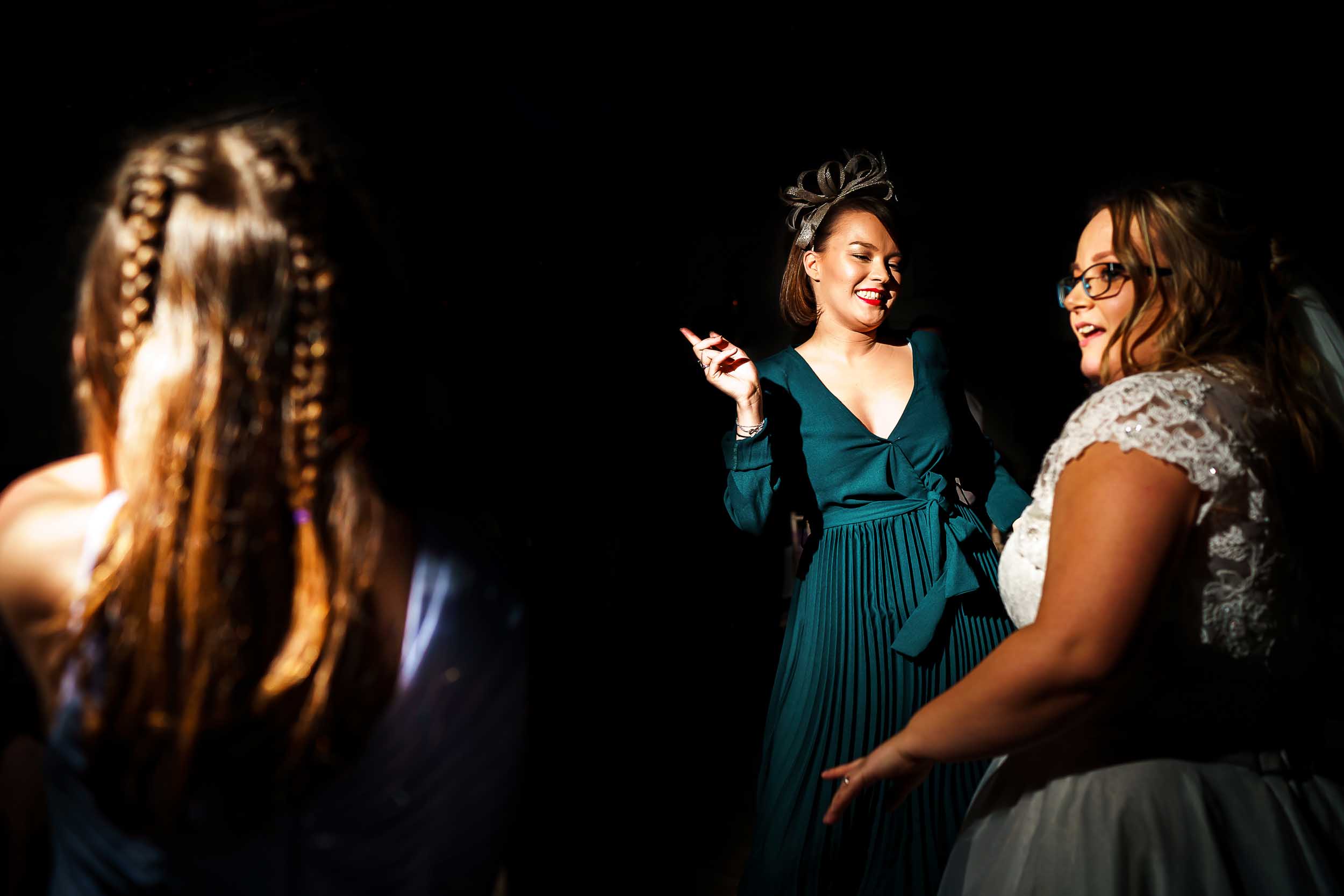 Cheltenham wedding photography | Manor By the Lake Wedding photography
This was my first wedding at Manor by the Lake in Cheltenham, and I hope to be back there soon! If you are get married at this beautiful wedding venue in Cheltenham, head over to my contact page so we can have a chat about your day!