Bespoke by Nature Wedding Photographer
Clare and Mark chose to have their celebration at Bespoke by Nature's Lower House Farm in Herefordshire. Read more about the day below but first, here are a few high lights from their awesome wedding! Bespoke by Nature Wedding Photography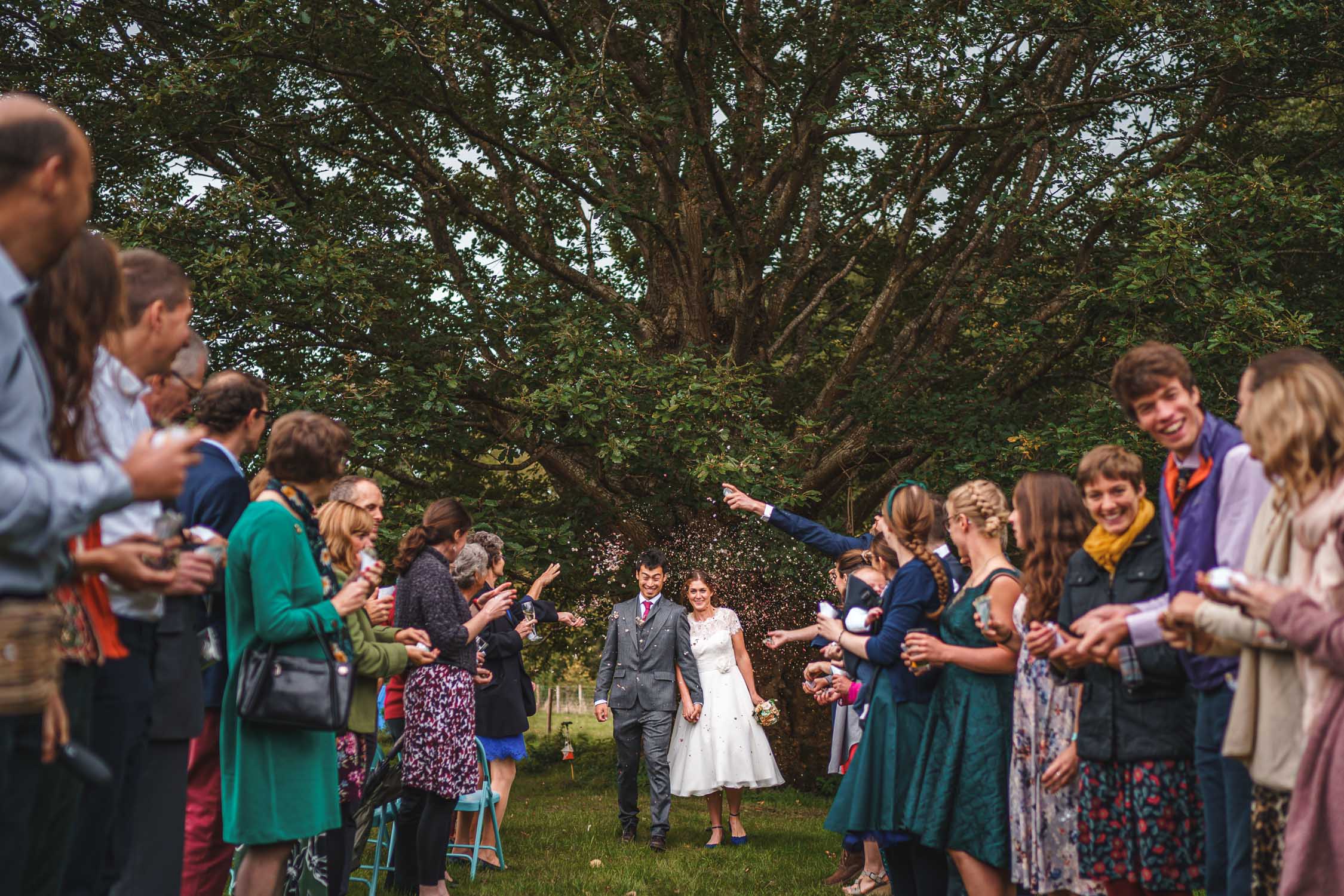 Bespoke by Nature's Lower House farm is set in a location of stunning natural beauty – Something which was important to the couple because of their love for the outdoors. The day started for me at the Old Great Marlborough, a beautiful house where Clare was getting ready.
Mark had gone for a run with a few mates and we were going to meet him at Lower house farm for some bride and groom portraits before the wedding ceremony. Clare was nice and relaxed for the morning during her bridal prep and before long we were on our way to meet mark at Bespoke by Nature.
On arriving we spent a bit of time walking around in the gorgeous surroundings of the farm, taking a few portraits as we went. We raced the rain a little but got some sunshine through as well which made for a nice variety in the couples portraits.
The ceremony was held under a big oak tree and it was just beautiful to witness! After the words were said Clare and Mark walked through a cloud of confetti into their drinks reception – were they had arranged a short race for the guests to help them build up an appetite for the wedding breakfast!!
I always enjoy being invited to be a Bespoke by Nature wedding photographer, but I really cant think of a more perfect venue for Clare and Mark to have gotten married in. They were an absolute pleasure to spend the day with and I wish them every happiness in their lives together!
If you are looking for someone for your Bespoke by Nature Wedding Photography, I would love to chat to you about your day so please do get in touch here – and lean more about my pricing and what's included here.