Wedding Venues in Herefordshire | Eastnor Castle
I am so Excited to share Cheryl and Harry's beautiful Eastnor Castle wedding with you today! The couple got ready in the grooms beautiful, 17th Century family farm house which was just a treat to be able to experience. Being the second wedding, everyone was a pro and took the morning in stride. Good food and better company made for a relaxed and comfortable time during both bridal prep and groom prep.
We made our way to the St Mary the Virgin church in Much Cowarne, where the couple would have their wedding ceremony. The Church is the resting place of the grooms Family members and held a special meaning to them. I stopped off at the church on the way to the prep in the morning and found the groom had gone for a run and stopped of to pay his respects.
Arriving at the Castle
Arriving at Eastnor we immediately did a few portraits in front of the main entrance to the castle. The Castle is epic and its impossible not to experience a sense of magic when you walk through it when its prepared for a celebration like this. The weather turned into a beautiful clear day shortly after we arrived, which really showed off the castle in all its glory.
After everyone arrived we moved down into the lower gardens for some drinks, canapé's and a few group shots. The views are staggering of both the castle and the lake in the grounds below. Just before guests were called through we did a few more wedding portraits around the castle and headed in for the wedding breakfast.
The Evening Celebrations
The evening celebrations where brought to life by a live rock and roll band and carried on late into the night, topped off with an amazing firework display.
Thank you both for having me, I had an amazing time at your incredible wedding. I wish you both the best for a long and happy life together.
Check out the beautiful video from the day here by the awesome Zade Films
Home - Weddings - Contact - About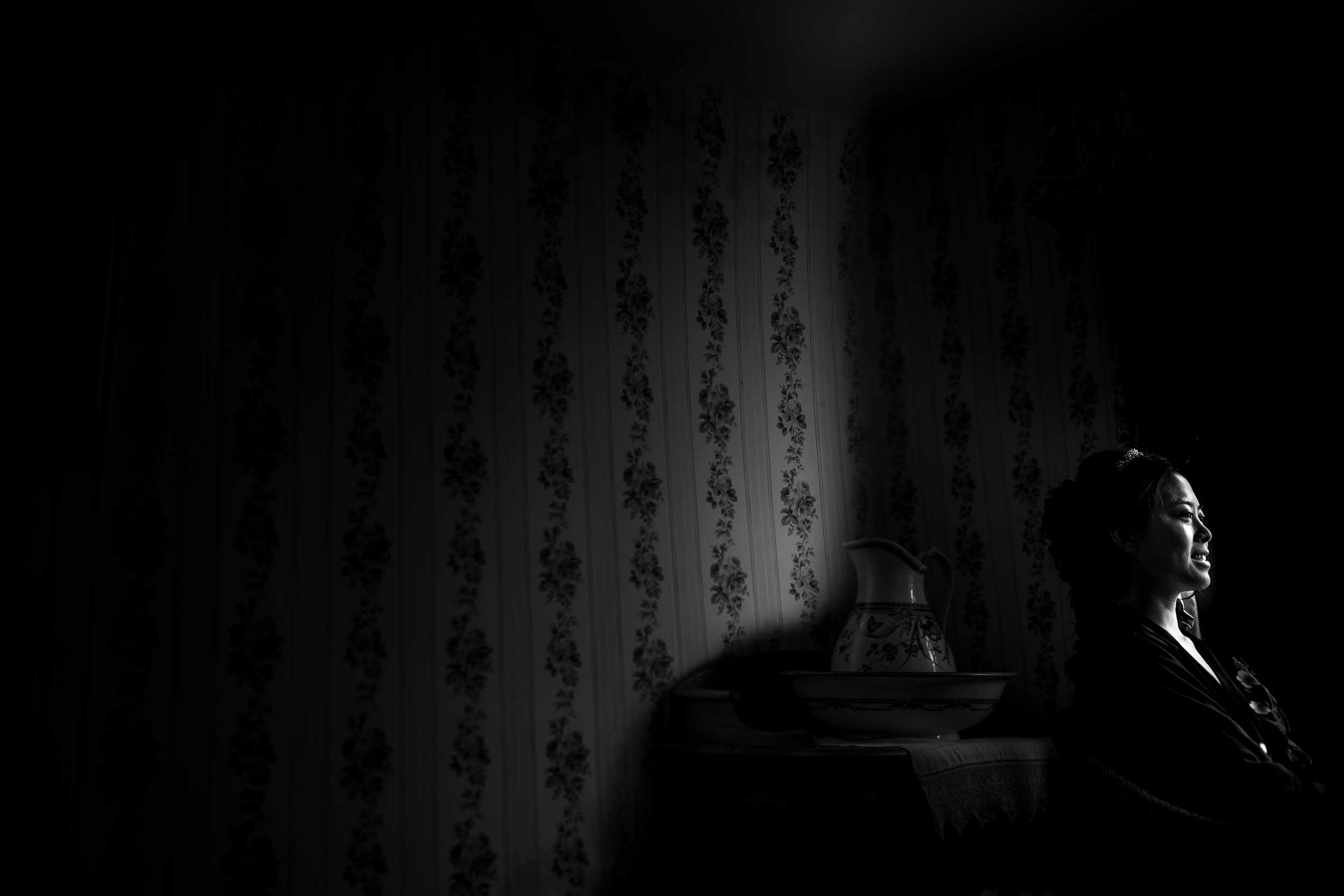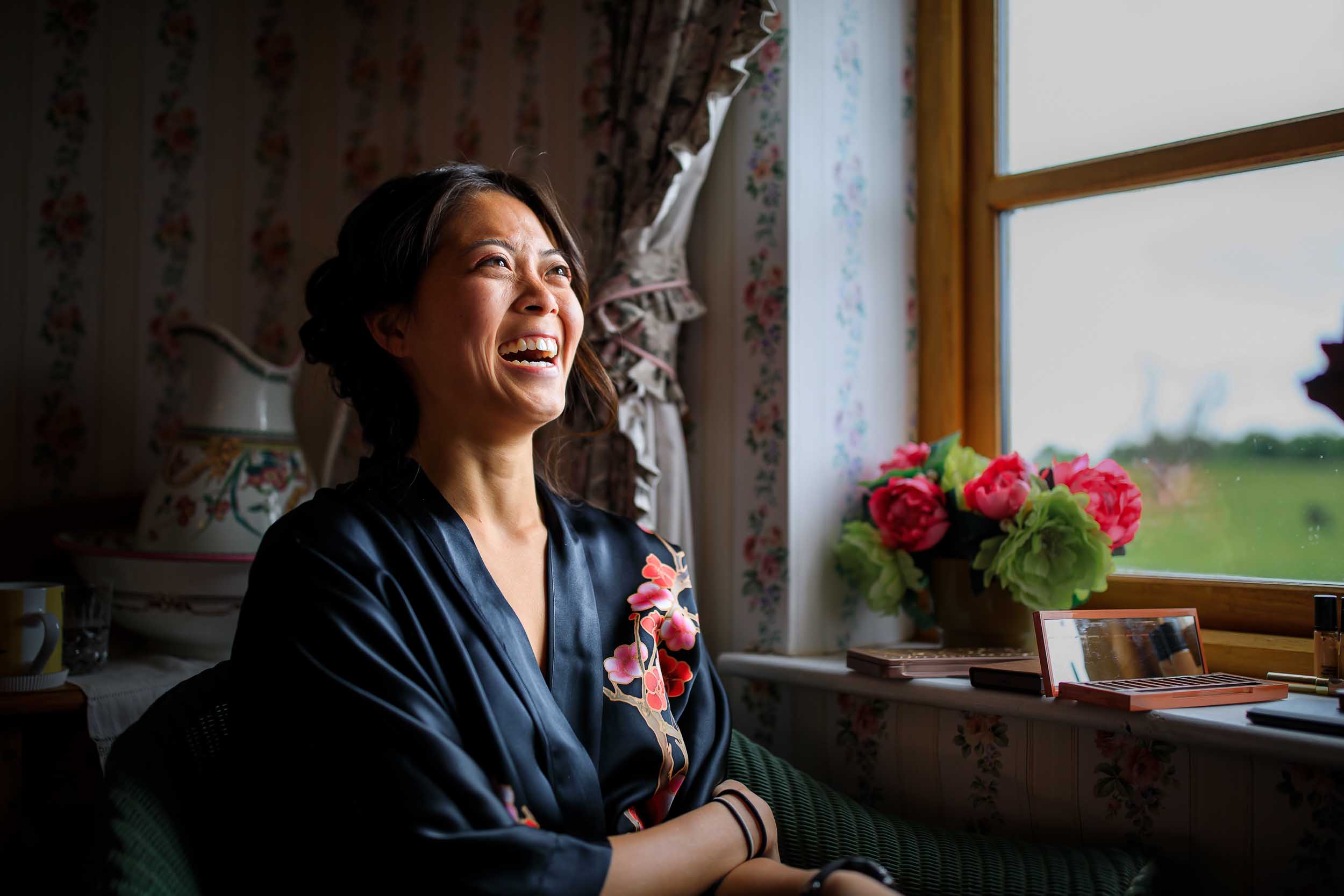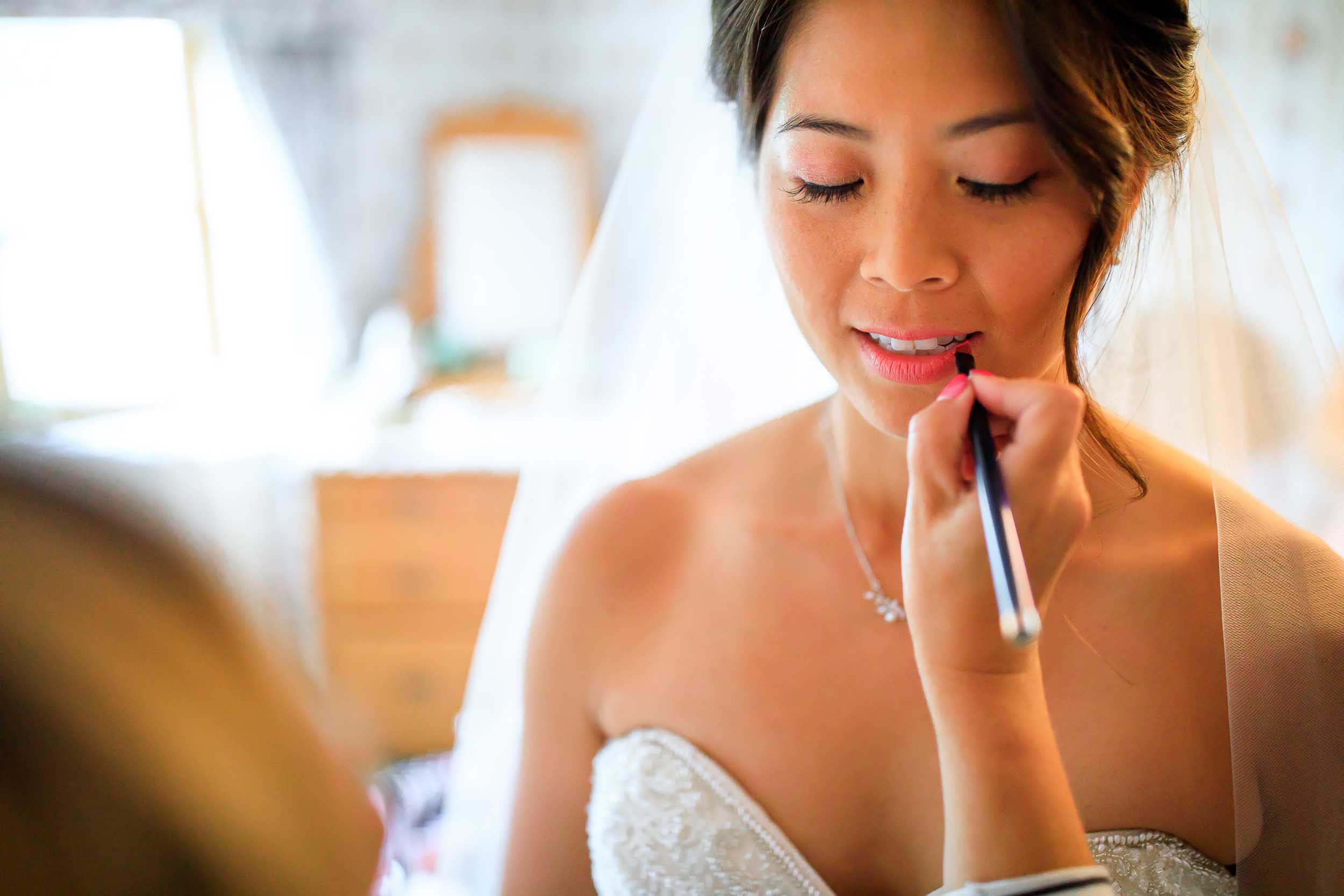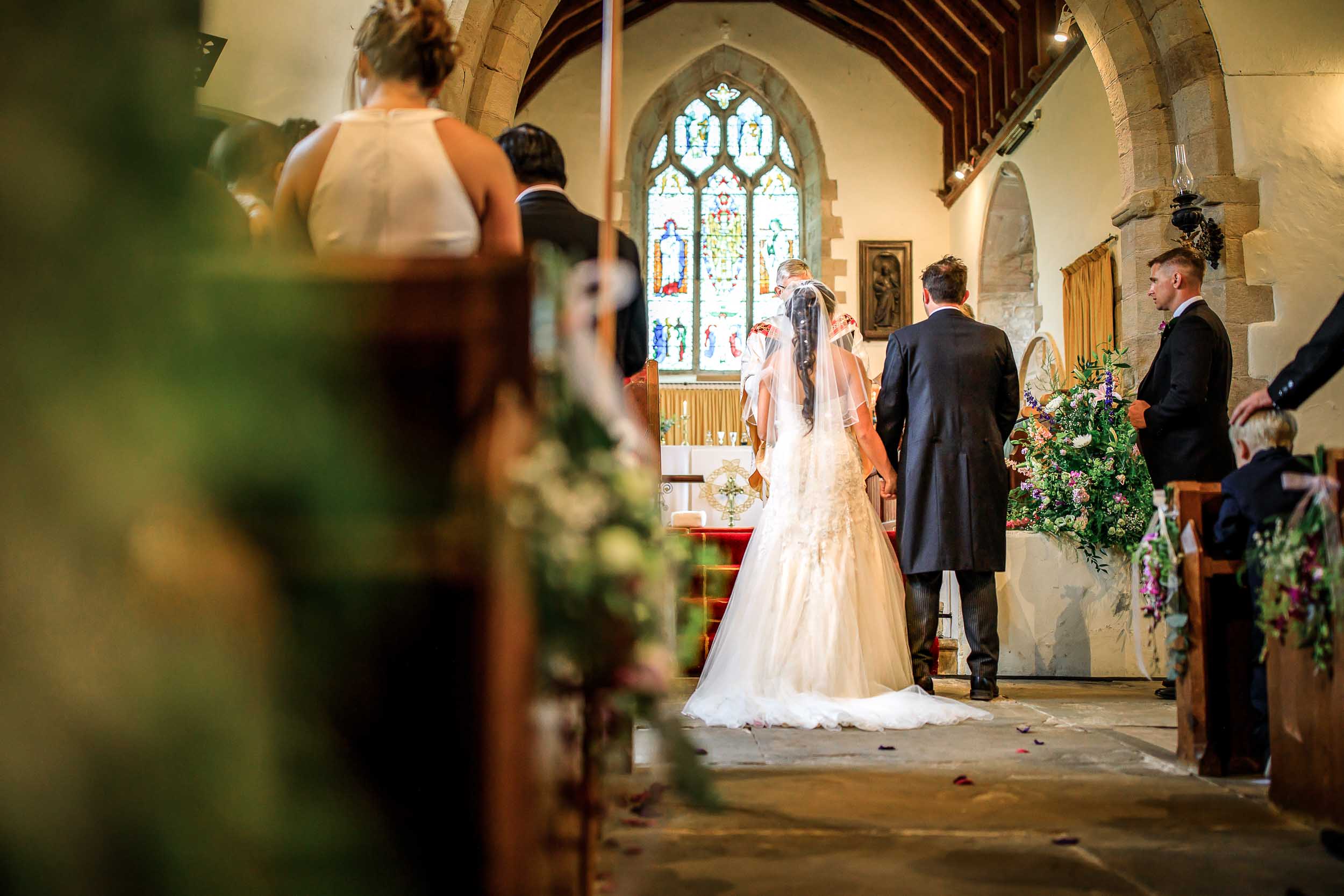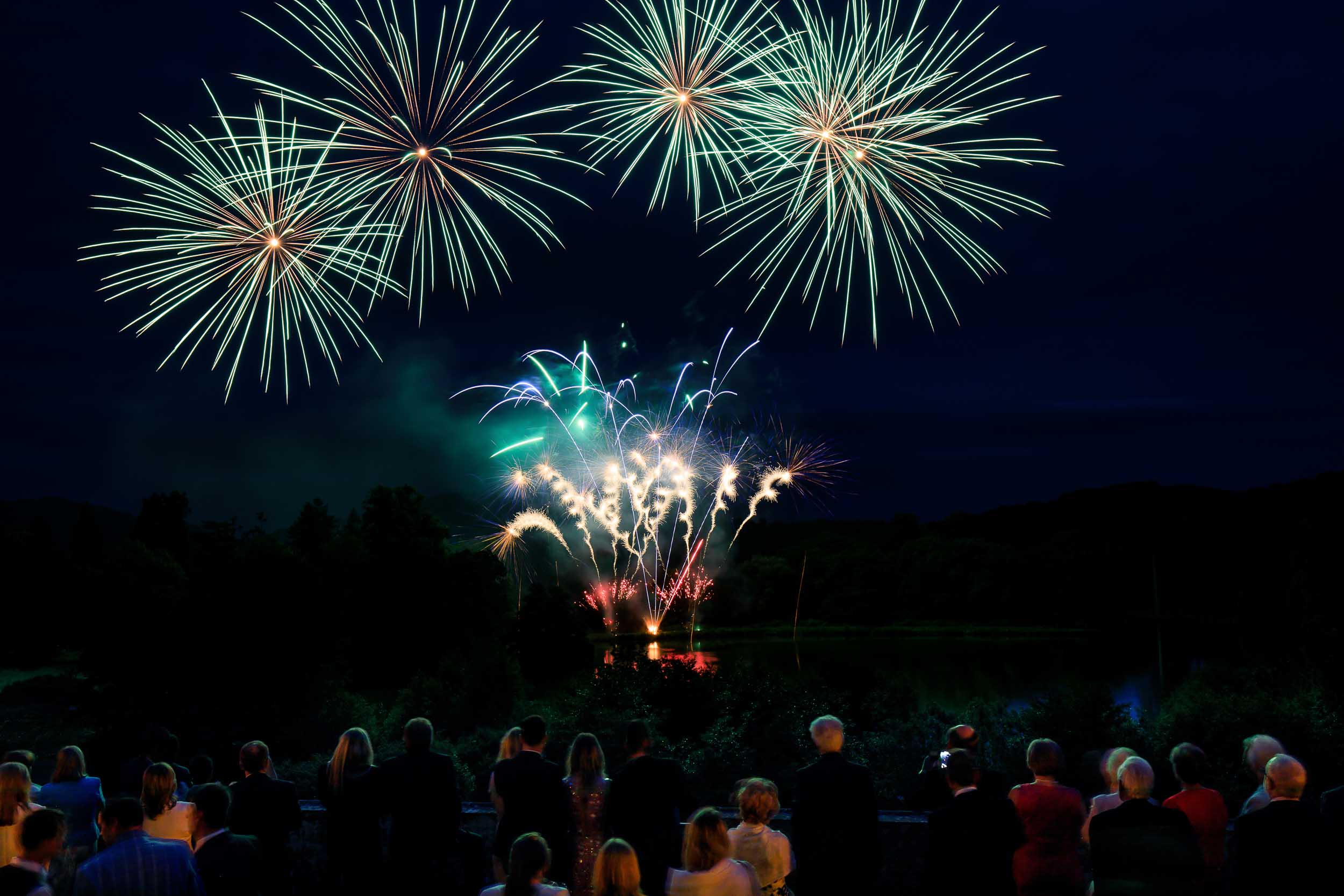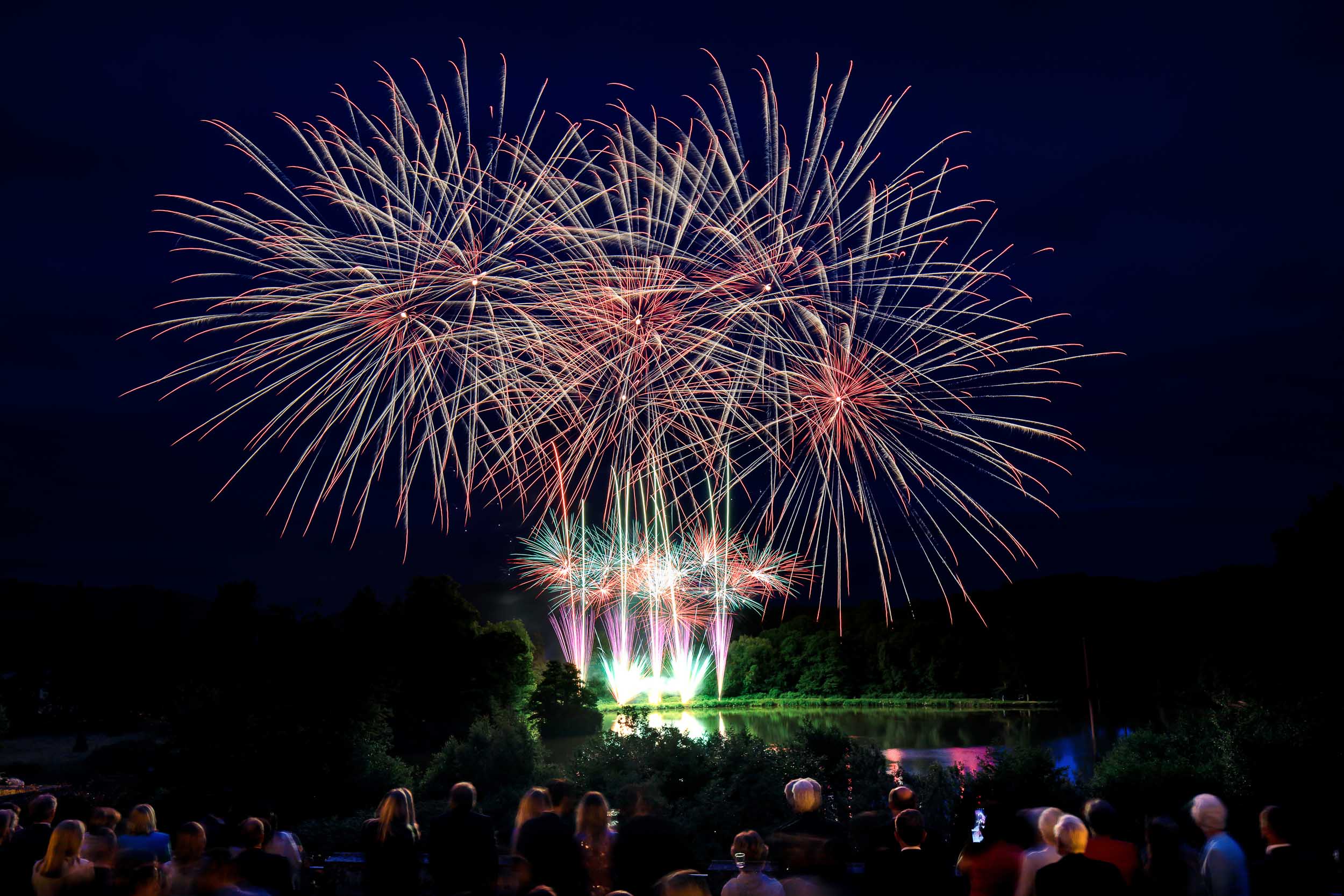 Eastnor Castle Wedding Photographer David Liebst
I Loved being part of this beautiful Eastnor Castle wedding and look forward to the next time I am there. If you are looking for your Eastnor Castle wedding photographer, head over to my contacts page to get in touch for a chat about your day.