Lyde Arundel Wedding Photographer
Barb and Craig chose to get married at the beautiful Lyde Arundel in Herefordshire, on one of the sunniest days of 2019! More about their wedding day below but first here are some pictures of this gorgeous Lyde Arundel Wedding. Lyde Arundel Wedding Photography.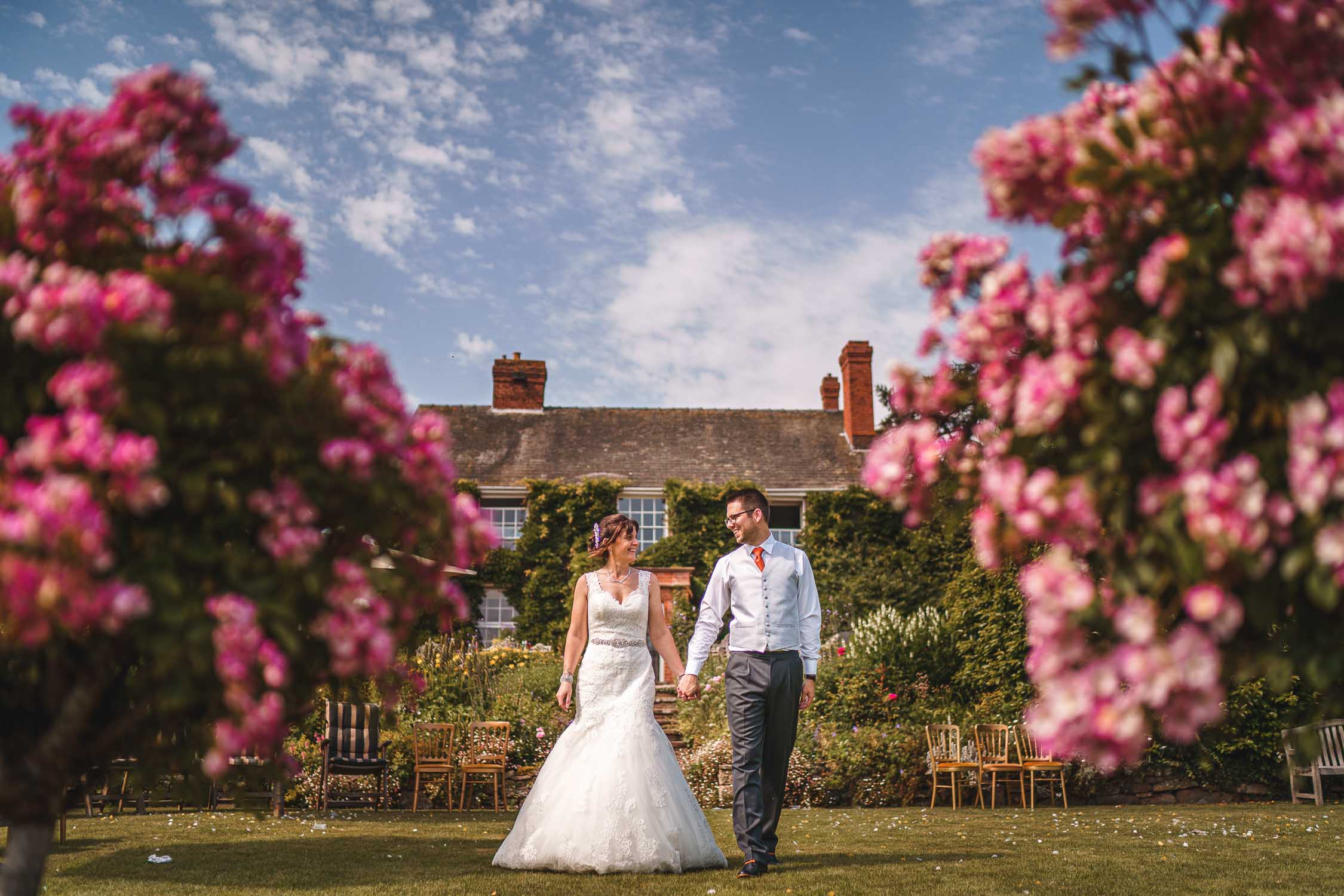 Wedding photography at Lyde Arundel
Barb and Craig are two of the nicest people you will ever meet and It was just such a pleasure to spend the day with them for their wedding at Lyde Arundel.
Lyde Arundel is a beautiful family run wedding venue set in the midst of a working farm in Herefordshire. Beautifully decorated rustic barns, stunning gardens and the gorgeous surroundings meant that it was a pleasure to be a Lyde Arundel wedding photographer for the day.
The morning was relaxed for both the bride and groom, though the emotions did start to rise when Barbs dad saw her looking amazing in her dress for the first time.
The fabulous weather on the day meant that Barb and Craig had their ceremony down by the lake with all their friends and family sat in the open under a beautiful blue sky. The wedding ceremony went off without a hitch and before they knew it Barb and Craig were walking back down the aisle through a cloud of confetti. 
After the drinks reception we stepped away for a few bride and groom portraits in the grounds at Lyde Arundel before joining the rest of the guests in the barn for the wedding breakfast. The speeches were brilliant with the best man in particular doing a great job! 
The rest of the afternoon was spent by the happy couple enjoying the company of all their friends and family and as the evening guests arrived everyone settled in for what promised to be an awesome party! 
I had a brilliant time being Barb and Craigs Lyde Arundel wedding photographer and wish them both all the best for a long and happy life together! 
If you are looking for your Lyde Arundel wedding photographer then please get in touch through my contacts page here – CONTACT – I would love to hear from you! 
Lyde Arundel – Marriage venue